Youth Accounts

It's never too early to teach kids about money management. Cedar Point's Youth Account program is the perfect way to help kids learn the value of saving. Plus, we reward our youth members for getting good grades in school with our A's = $$$ program. Open an account today to start your child's financial journey!
How to Open a Youth Account
Who is eligible for a Youth Account?
Dependent children of those eligible for Cedar Point membership are eligible to open a youth account. By opening a youth account, our younger members are automatically enrolled in the Junior Keepers Club or the Youth Savings Club. A youth account requires a $5.00 minimum deposit and must be opened "in care of" a responsible adult who is in the Cedar Point Field of Membership.
What do I need to open a Youth Account?
To open a Youth account, you must bring along the youth's Social Security card or birth certificate (with SSN available). The responsible adult opening the account will need a driver's license or valid government-issued ID. If the ID does not include a physical address, the responsible adult must provide other proof of address.
Can I give a minor permission to make transactions?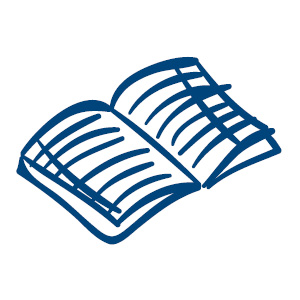 Yes. Provided the youth has reached 14 years of age, the responsible adult can opt to give the youth permission to make the following transactions: deposits, withdrawals, cash checks, have a Visa Debit Card, and have a checking account. The youth must have a valid government-issued ID to be given such permissions.

Rate information for Youth Accounts is accurate as of April 1, 2022.
Youth Clubs
The Junior Keepers Club
Children ages thirteen or under are members of the Junior Keepers Club. Junior Keepers Club members will receive a fun gift with each deposit.
Meet Junior, your new financial friend, and the mascot of the Junior Keepers Club. Junior and his family are lighthouse keepers. Through his duties at the lighthouse, Junior learns all about responsibility and accountability. As a "keeper," he is also a "saver," and he'll help us teach young people about the importance of saving and social responsibility.
The Youth Savings Club
Teenagers ages 14 - 17 are members of the Youth Savings Club. On their fourteenth birthday, members of the Junior Keepers Club are automatically transferred to the Youth Savings Club. Youth Savings Club members become full members of the credit union on their eighteenth birthday.
Make the Grade. Get Paid!
A's=$$$
For every "A" the student receives in Reading, Writing, Math, Science, Social Studies, or other Fundamental Requirements, Cedar Point will deposit $1.00 in the student's account! There is a maximum of $5.00 deposited per report period. Parents and guardians are strongly encouraged to match.
Please bring in the report card, and the tellers will be happy to help you. Report cards can also be emailed to cpfcu@cpfcu.com.
The deadline for each report card is set for approximately one month after the scheduled report card date as posted for St. Mary's County Schools. See the deadlines listed below.
"A"chievement Awards
If a student is on the "A" Honor Roll (Highest Honors), bring in a copy of the report card. The student will be entered into a special drawing at the end of the year for a $100.00 cash prize!
| Marking Period | Report Cards Distributed | A's=$$$ Deadline |
| --- | --- | --- |
| 1 | November 9 | December 11 |
| 2 | February 1 | March 5 |
| 3 | April 5 | May 7 |
| 4 | June 16 | July 16 |
Based on the St. Mary's County School District Calendar 2021-2022.

Who said financial education has to be boring? At Cedar Point, we believe that learning how to manage finances should start at a young age. Visit our family resources page for activities and lessons that teach the basics of money management. There are fun and educational activities for all ages, including computer games, word searches, family activities, and educational packets.