Merchant Services

Add More Payment Options and Business Solutions with Clover®

Owning a business can be demanding – from tracking inventory and supervising employees, to taking orders and everything in between. That's why
we've teamed up with First Data to bring you Clover, an all-in-one point-of-sale system that can help transform your business with payment processing
and business management solutions, customized just for you.

Have questions about our merchant services?
Say Hello to Clover
Whether you have one store or a growing franchise, Clover's POS system can help you: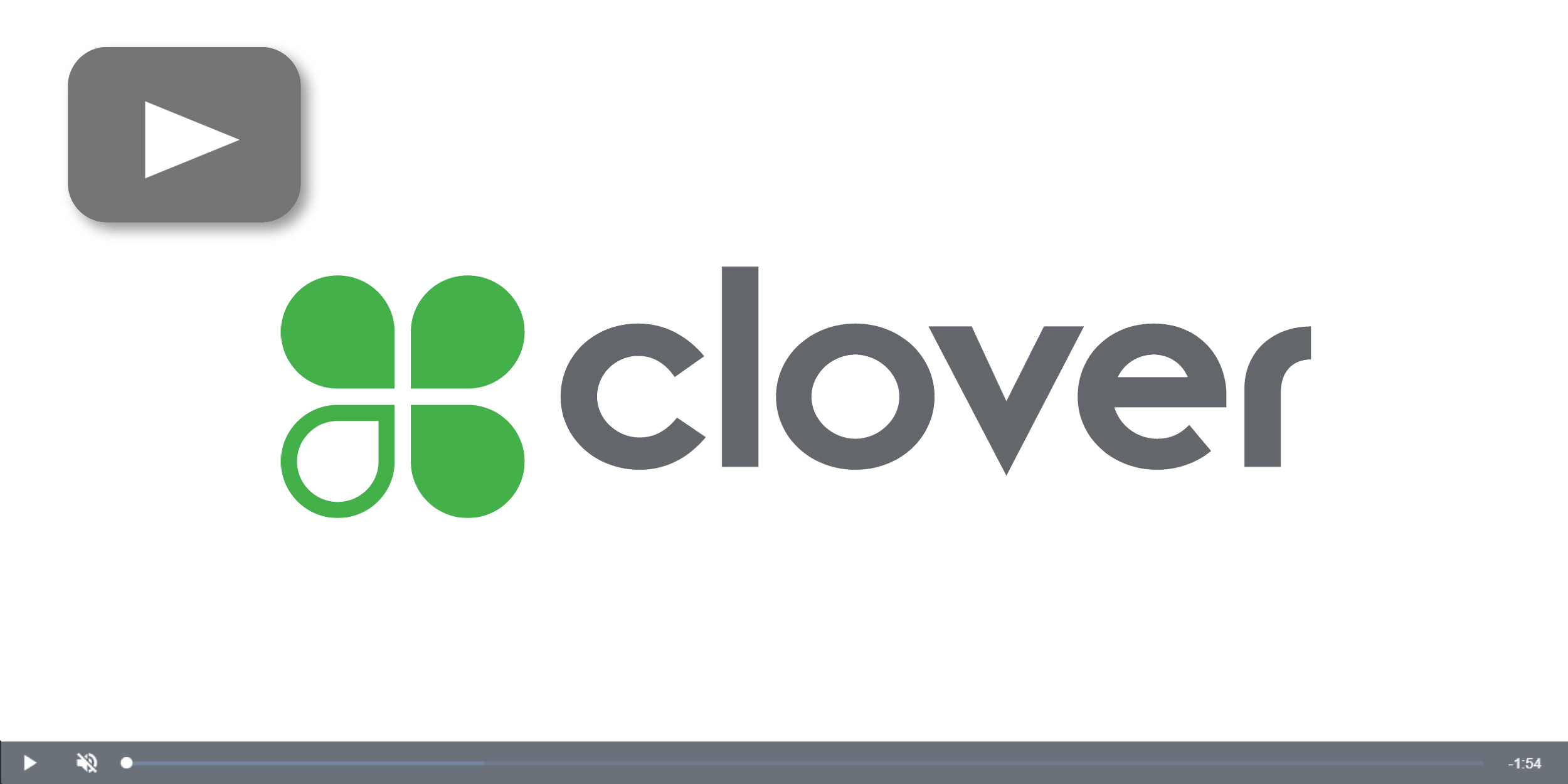 Accept more types of payments including EMV® chip cards, Apple Pay® and Samsung Pay®
Protect your customers, business and reputation from fraud with built-in security
Generate more visits and more sales through mobile loyalty and rewards programs
Uncover new insights and compare sales against competition within your market
Manage inventory, employee schedules, payroll and more
Shop for Clover products or connect with our local Clover representative by visiting our personalized Clover page.
Get Paid
Making money is the name of the game for every business. And when you make it easy for your customers to pay, it becomes easier for you to get paid. Clover accepts most payment types – That is, credit, check, cash, debit, gift card, chip card, and contactless payments such as Apple Pay®, and more – and looks good doing it.
Whether you just want to accept payments or build a robust business management system, Clover has you covered.
Sell More
If it were only about great products and services, you'd have nothing to worry about. But selling – and succeeding – is about so much more. It's about connecting with your customers, finding new ones, and keeping all of them engaged and happy. Clover helps you do that. Clover Rewards shows your customers you appreciate them and keeps them coming back with a customized loyalty and rewards program. And, Clover Gift Cards let you build your own branded gift cards.
Run Your Business Better
Clover is designed to take care of all of the stuff that you don't have time for – such as timesheets, payroll, marketing, and accounting. Business management and cash flow solutions are available to help your business operate efficiently. Main Street Insights gives you a better understanding of your customers and competition.
Clover POS Systems
Clover offers a full line of solutions designed to complement the unique needs of your business and customers. These products allow you to take advantage of the latest technology to better understand your business, help it grow, or increase efficiency so you have more time to focus on running your business.
Clover Station - All-in-one powerful business management solution with fully integrated EMV payment acceptance.
Clover Station Pro - Fastest point-of-sale, with guest-facing screen, that increases accuracy and supports touchless payments.
Clover Mini - Delivers full-scale POS functionality in a sleek and compact device.
Clover Go - Connect through Bluetooth® to accept, swipe, or tap payments from your phone or tablet.
Clover Flex - Accept every payment type on the go, tableside, at the counter, and more.